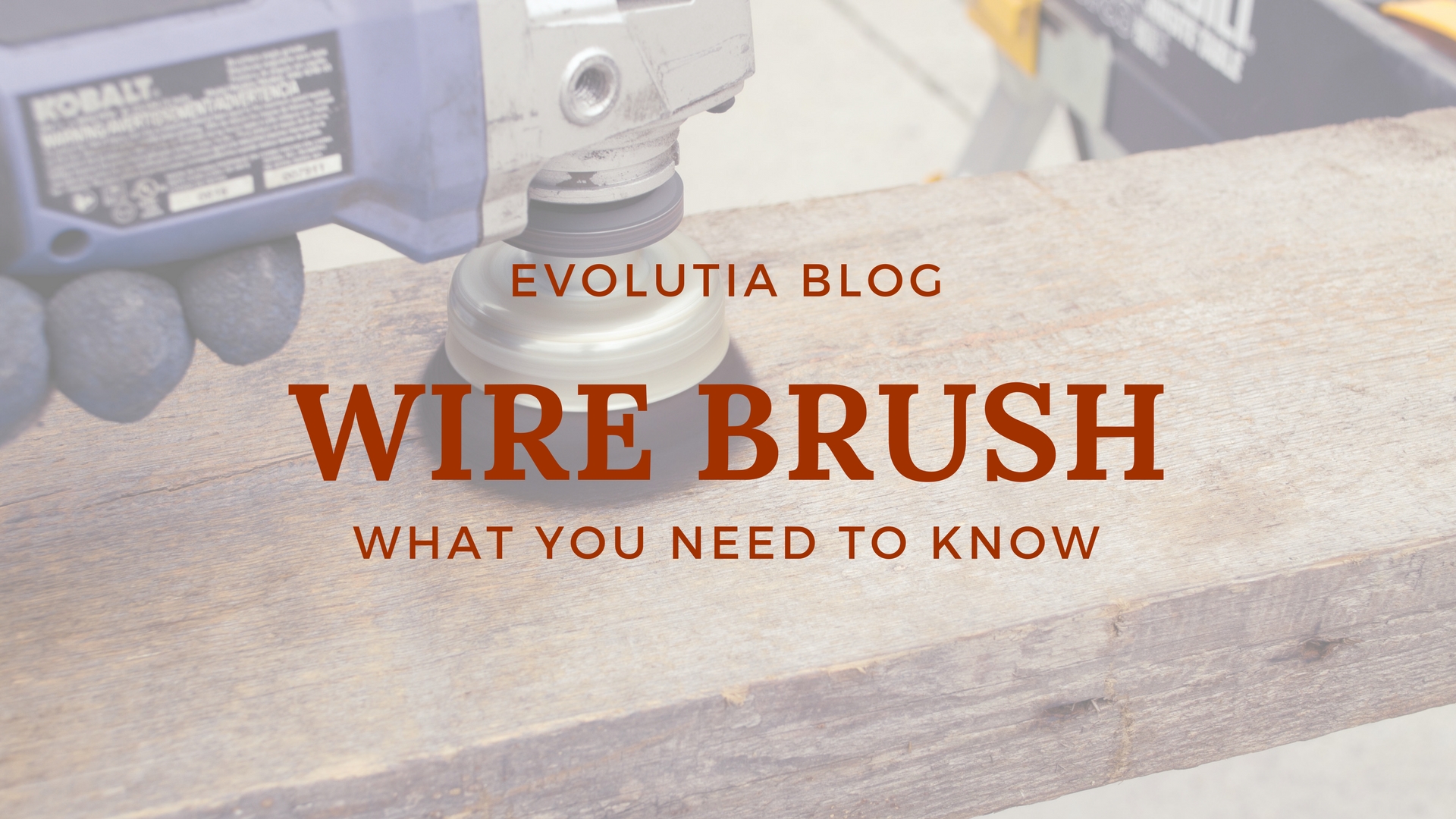 What do we mean when we say "wire-brush"? It is a process that we can do to any of  our products, although it does tend to shine on a certain type of wood. When we say wire brush it literally means that we are brushing the material with a brush head made out of a varying gauge of wire bristles.
We have several pieces of machinery that we can use to wire brush material based on the size and amount of product. If we are running 400sqft of paneling then we use a big machine with a 5 foot long wire brush head, but for almost everything else we use a hand wire brush. The hand wire brush can be done with a dedicated wire brush power-tool, an angle grinder with a wire brush head, or a literal brush with wire bristles.
Below is before and after wire brushing a piece of pine joist.

Now, before we get into detail about what the wire brush does, it is important to know that you can wire brush something too much. When you use a wire brush you are actually removing the pulp wood in-between the grain. This cleans the surface of the material but also brings out the grain in the wood. Therefore it is important that you give it just the right amount of wire brush to raise the grain but leave the patina intact.
Wood with the original patina is the best material for wire brushing. Not only is the patina cleaned up and the dust knocked off, but the grain pops through the patina and adds even more character. The wire brush will make circle saw marks pop as well, as long as it is not too hard.
So next time you're in the market for some reclaimed wood, think about having it wire brushed, and possibly even how much you would like it to be wire brushed.