We have been featured in a handful of publications, and we are grateful for the exposure and the venue to educate more people about the benefits of reclaimed building materials.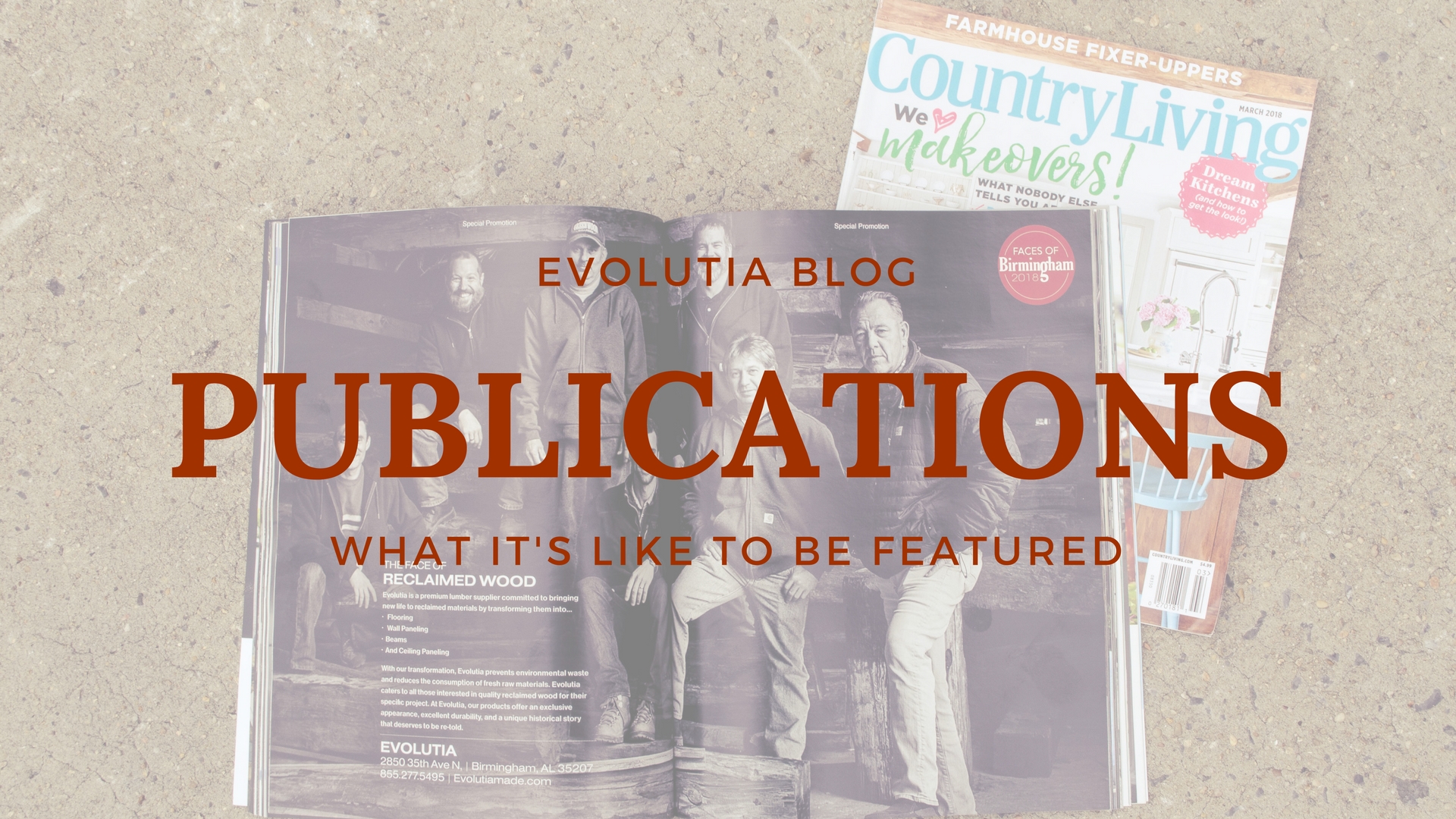 One of our most recent spots was in the March 2018 issue of Country Living Magazine. The article featured a beautiful farm home in upstate New York that was originally built in the 1950s. Designer Debbie Propst put her unique spin on a family home to make it much more inviting, and her main material was reclaimed wood.
Propst's flooring is at the center of the article, where Country Living has given readers a helpful buyer's guide to hardwood species as flooring material. The guide is quite informative, but we think Antique Heart Pine was a regrettable ommission. It is arguably our most popular product, and has a 1225 rating on the Janka scale, meaning it competes in hardness with most Red Oak. Antique Heart Pine can makes a beautifully durable flooring material. Country Living listed Evolutia as one of six companies they recommend for designers and DIY-ers considering using reclaimed wood.
---
Evolutia was also featured in the January 2018 "Faces of Birmingham" issue of B-Metro Magazine. A black and white center-fold picture of the Evolutia crew was splashed next to our mission: recycling beautiful antique wood to create lasting products and reduce waste. This spot in B-Metro allowed our community to see that we are a small, loyal company that takes care of its customers and community.
---